Casa Belén 1850
Calle San Ignacio, No. 506 altos, e/ Luz y Santa Clara, Habana Vieja, La Habana, Cuba. Zip Code: 10 400.. Tel.: (+53 7) 862 2529 / (+53 5) 333 1838 / (+53 7) 867 4556 Nil administrador /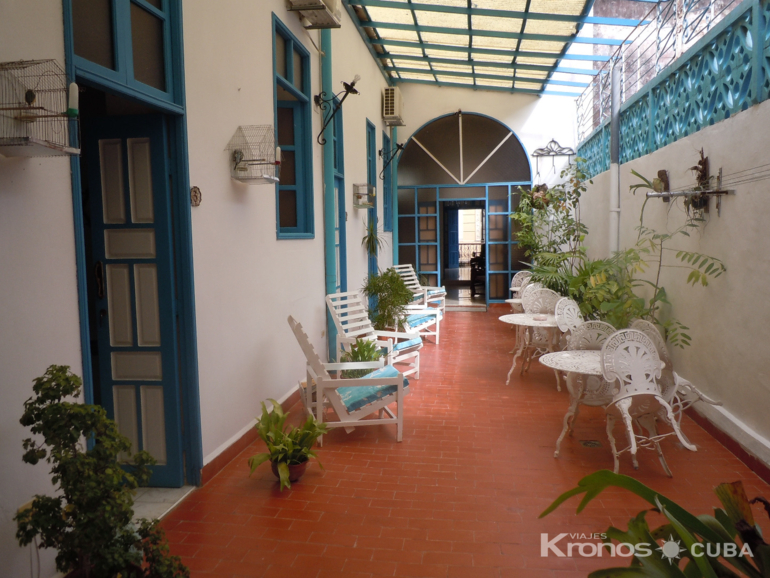 Colonial house in high, beautiful, warm, fresh, clean. The decoration of rooms, lounges and terraces kept very close relationship with time reflecting the property. Your landlord is very friendly and sociable. Located close to the Old Town Square and its shopping and entertainment.
Address

Calle San Ignacio, No. 506 altos, e/ Luz y Santa Clara, Habana Vieja, La Habana, Cuba. Zip Code: 10 400.

Propietary

Sra. Neil Hernández Isla (Rent the house since 2012)

Official Web

www.viajeskronoscuba.com / www.casabelen1850.com

Social presence
Hours and Conditions
Check in

14:00 Hrs

Check out

12:00 Hrs

Your booking will be guaranteed at home up to 18.00 hours (6.00PM) of the same day. If your arrival happens to be later, you will have to reconfirm the booking with the owner of the house in a range of 48 to 24 hours before. You will have access to telephones and E-mails in your purchase ticket.
Standard Room

5 rooms

(View room facilities)

1 Twin and 1 3/4 bed
Air Conditioning
Armchairs
Bathroom with shower
Bedroom
Bedside tables
Closet
Digital safety deposit box
Dressing closet
Dressing table
Voltage(current):110 V/60 Hz
Voltage(current):220 V/60 Hz
Fan
Furnishings in the Terrace
Hot/Cold water(24 hours)
Luggage rack
Newspapers
Private bathroom
Sheets, blankets and towels
Telephone
Terrace
Vanity mirror

×
Services and Facilities
GENERALS

Music
Solarium
Laundry service ($)
Parking lot ($)
Taxis ($)
Transfers in/out ($)
Massages service ($)
Phone service ($)
Breakfast room
Manicure service ($)
Vegetarian meals ($)
Cocktail lessons ($)
Terrace
Gay friendly
Breakfast service ($)
Dinner service ($)
Currencies accepted: EUR, USD
City view
Dinning room
Living room
Hall
Minor sewing service ($)
Pedicure service ($)
Washer / Dryer
Baggage storage
Advices and information of the city
TV and DVD's service
Services of drinks and cocktails ($)
Pick up bus station ($)
Early check-in subject to availability
National newspapers
Late check-out subject to availability
Friendly for family / kids

LEISURE AND ENTERTAINMENT ACTIVITIES

Cooking lessons ($)
Dancing lessons ($)
Local excursions ($)
Tour guide service ($)
Spanish lessons ($)
City tour with guide ($)
($) Services with additional charge