Topes de Collantes, Sancti Spíritus, Cuba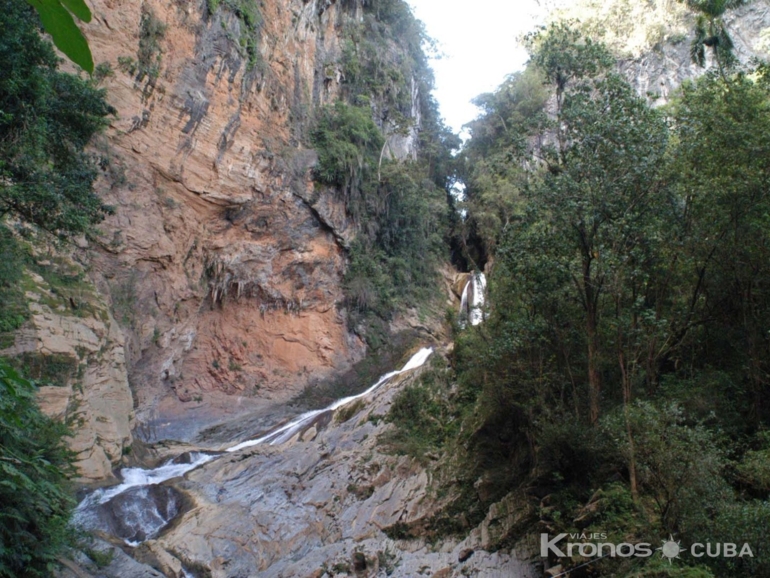 Topes de Collantes is a nature reserve park in the Escambray Mountain Range in Cuba. This paradise of natural beauty and great botanical/ecological interest is around 19 km. (12 miles) from Trinidad. At 800 meters (2,625 feet) above sea level, it is nestled in the heart of the Escambray Mountain Range. It covers an area of 12,494 hectares and contains many endemic species of flora and fauna, making it an ideal spot for bird watching activities and eco-adventure tours.
Topes de Collantes (literally Collantes Heights), at almost 800 meters above sea level; Potrerillo peak (931 meters) and San Juan peak (the tallest at 1,140 meters) are all located in this range. These mountains are shared by the three central provinces of the island: Villa Clara province to the north, Cienfuegos province to the east and Sancti Spíritus province to the west.