Valentin Quinta Avenida Habana Hotel

★

★

★

★

★
5ta Ave, e/ 76 y 80, Miramar, Playa, Havana, Cuba. Postal Code: 11 300. Tel.: (+53 7) 214 1470 Ext. 8070 & 8071 / (+53 7) 214 1476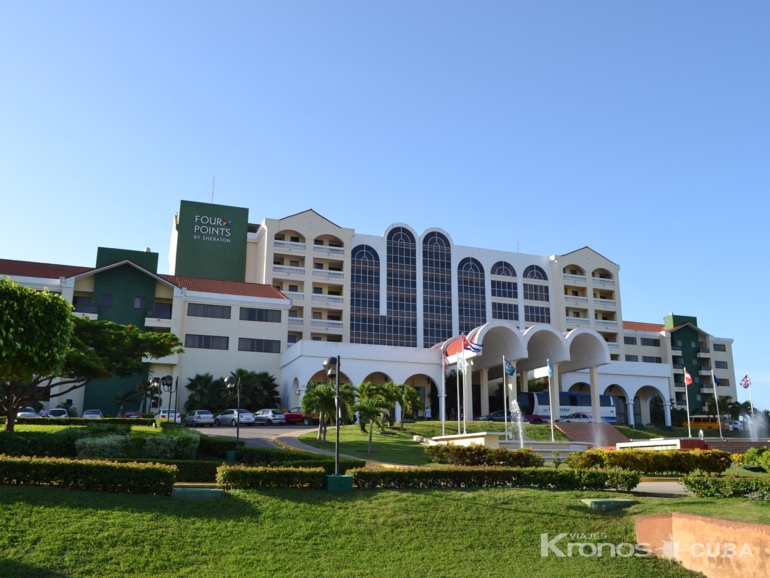 A minimum of 2 night stay is required!
The Valentin Quinta Avenida Habana Hotel is a brand new 5 star choice for those looking for quality and functional Havana hotel. The hotel stands just a few steps away from the 5th Avenue, in the residential district of Miramar. Due to its peaceful, safe location, easy access, comfort and facilities, the hotel Valentin Quinta Avenida Habana is a suitable option for all kind of guests, including those traveling with children.
Valentin Quinta Avenida Habana Hotel sits in the modern part of Havana, among a popular business area and location of the majority of foreign embassies in Cuba.
Hours and Conditions
Check in

16:00 Hrs

Check out

12:00 Hrs
Suite Room

93 m2

6 rooms

(View room facilities)

1 Two-seater sofa
2 Armchairs
2 Connecting spaces
2 Seater sofa
4 Chairs
Air Conditioning
Bar
Bathrobes
Bathroom with bath/shower
Bedroom
Bedside tables
Central table
City views
Closet
Coffee and Tea Maker
Coffee tables
Crib (on request)
Dining room
Dressing table
Dressing table chair
Voltage(current):110 V/60 Hz
Voltage(current):220 V/60 Hz
Extra bed (on request)
Furnishings in the Terrace
Garden views
Guest's bathroom
Hairdryer
King Size Bed
Living room
Luggage rack
Bathroom's luxury amenities
Mini-fridge
Pool towels
Pool views
Reading lamps
Remote control for TV
Rooms cleaned daily
Safety deposit box
Satellite TV
Telephone
Terrace
TV-minibar table

×

GARDEN VIEW Standard Room

41 m2

180 rooms

(View room facilities)

2 Armchairs
Air Conditioning
Bathroom's amenities
Bathroom with bath/shower
Bedroom
Bedside tables
City views
Closet
Coffee and Tea Maker
Crib (on request)
Dressing table
Dressing table chair
Voltage(current):110 V/60 Hz
Voltage(current):220 V/60 Hz
Extra bed (on request)
Facilities for disabled guests
Garden views
Hairdryer
King-size or twin beds
Luggage rack
Mini-fridge
Pool views
Reading lamps
Remote control for TV
Rooms cleaned daily
Safety deposit box
Satellite TV
Suitable for wheelchairs
Telephone
TV-minibar table

×

---

Dining conditions

A variety of atmospheres and culinary options.
The menus and times of the restaurants and bars may be subject to change depending on the season and hotel occupancy.
Non-smoking areas.
Dress code (formal) in all restaurants.
The buffet service does not include beverages in the price.
Premium Brand Drinks.
24-hour room service ($).
Diet and vegetarian dishes (on request).
Live entertainment at some restaurants.

Services and Facilities

($) Services with additional charge