ELVIRA, MY LOVE
Compostela #565 e/ Sol y Muralla. Tel.: + 53 52588540/ +53 58278453 /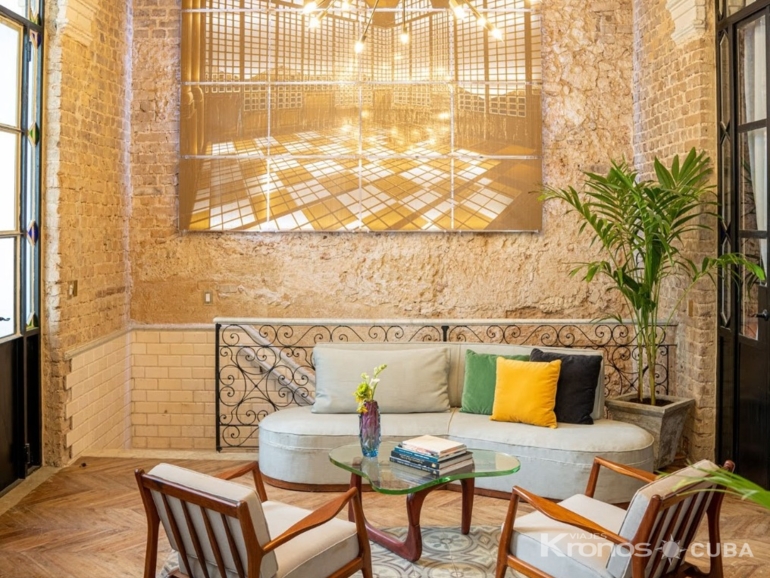 THE HOTEL HAS 2 SUITES (KING SIZE BEDS) AND 3 STANDARD ROOMS (QUEEN SIZE BEDS), 2 SHADED TERRACES WITH VIEWS OF OLD HAVANA, 2 BARS, OPEN-AIR, BREAKFAST ROOM, HALL WITH LIVING ROOM, READING LOUNGE AND INTERIOR DINING ROOM.
THE HOTEL PROJECT WAS DEVELOPED IN COLLABORATION BETWEEN CUBAN ARCHITECTS, DESIGNERS AND ARTISTS WITH THE GOAL OF CREATING A SPACE THAT CAN ONLY EXIST IN HAVANA, CUBA.
Address

Compostela #565 e/ Sol y Muralla

Propietary

Sr. Thomas W (Rent the house since 2020)
Hours and Conditions
Check in

16:00 Hrs

Check out

12:00 Hrs

Cancelation policy from 20 december 2022 - 31 March 2023: Cancellations lees than 31 days prior to arrival date: 50% of the total amount of the reservation will be charged.