Memories Caribe Beach Resort Hotel - Adults Only Over 16 Years Old

★

★

★

★

★
Cayo Coco, Jardines del Rey, Morón, Ciego de Ávila, Cuba. Postal Code: 69 400. Tel.: (+53 33) 30 3350 /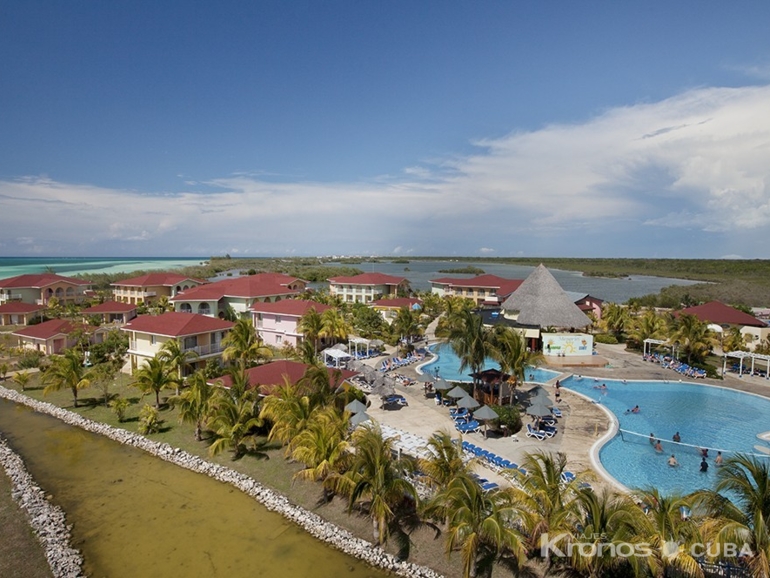 Situated on one of the most beautiful beaches along Cayo Coco. Memories Caribe Beach Resort provide fabulous scenic locations cozy accommodations, 24hrs food and beverage service an array of amenities for every interest. Our tropical architecture offers spacious for couples, families and friends. A perfect backdrop for creating lifetime vacation memories.
Hours and Conditions
Check in

15:00 Hrs

Check out

12:00 Hrs

Conditions

- For Adult-only resort: Minimum age required: 16 years old. - Minimum age to check in without an adult: 18 years old.
Superior Room

65 m2

1 room

(View room facilities)

DIAMOND CLUB SUPERIOR Room

280 rooms

(View room facilities)

1 Two-seater sofa
Air Conditioning
Bathroom's amenities
Balcony or Terrace
Bathroom with bath/shower
Bedroom
Bedside tables
Closet
Coffee and Tea Maker
Coffee tables
Connecting rooms
Crib (on request)
Dressing table
Dressing table chair
Voltage(current):220 V/60 Hz
Extra bed (on request)
Facilities for disabled guests
Furnishings in the Balcony
Furnishings in the Terrace
Garden views
Hairdryer
Iron and ironing board
King-size or twin beds
Luggage rack
Minibar (restocked daily)
Non-smoking rooms
Reading chair
Reading lamps
Remote control for TV
Rooms cleaned daily
Safety deposit box
Satellite TV
Suitable for wheelchairs
Telephone
TV-minibar table

×

Junior Suite Room

48 rooms

(View room facilities)

1 Two-seater sofa
2 Armchairs
2 Connecting spaces
2 Satellite TVs
2 Seater sofa
Air Conditioning
Bathroom with bath/shower
Bedroom
Bedside tables
CD / USB Player
Closet
Coffee and Tea Maker
Coffee tables
Crib (on request)
Dressing table
Dressing table chair
Voltage(current):220 V/60 Hz
Extra bed (on request)
Furnishings in the Terrace
Garden views
Hairdryer
Iron and ironing board
King Size Bed
Lake views
Living room
Luggage rack
Bathroom's luxury amenities
Minibar (restocked daily)
Outdoor shower
Reading chair
Reading lamps
Remote control for TV
Rooms cleaned daily
Safety deposit box
Telephone
Terrace
TV-minibar table

×

---

Dining conditions

A variety of atmospheres and culinary options.
Unlimited alcoholic and non-alcoholic beverages.
The menus and times of the restaurants and bars may be subject to change depending on the season and hotel occupancy.
Non-smoking area.
Reservations and dress code for dinner in the specialist restaurants.
Diet and vegetarian dishes (on request).
Live entertainment at some restaurants.
Continental breakfast and tea time service.

Services and Facilities

($) Services with additional charge