Roc Barlovento Hotel (Adults Only Over 16 Years Old).

★

★

★

★

★
Ave 1ra e/ 9 y 12, Varadero, Matanzas, Cuba. Postal Code: 42 200. Tel.: (+ 53 45) 66 7140; +53 52486327 / (+ 53 45) 66 7218 / (+ 53 45) 66 8264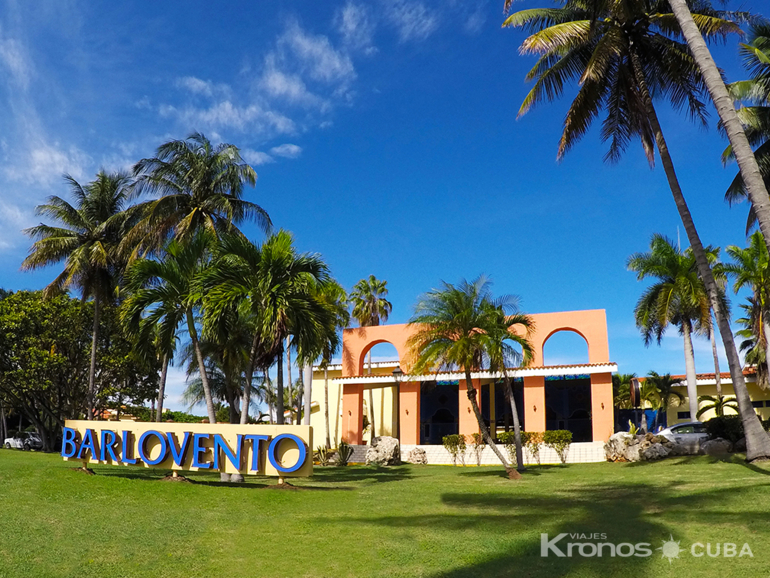 Single´s Party from June 5th to 12th!
The Hotel Roc Barlovento **** is located on the beach in the beautiful and famous Varadero beach resort, a few meters from the city center and 25 kilometers from Varadero airport. This spacious Caribbean-style resort has 287 comfortable rooms distributed around tropical gardens, joining in perfect harmony with its natural surroundings, next to a long beach of fine white sand and turquoise waters.
Its proximity to the center of Varadero allows customers to easily discover Cuban life style, markets, shops, restaurants, and entertainment venues. The Hotel Roc Barlovento **** offers an exquisite and varied All Inclusive service 24 hrs., With a unique entertainment program.
The accommodation is for adults aged +16 years.
Hours and Conditions
Check in

16:00 Hrs

Check out

12:00 Hrs

Conditions

CLIENT GUARANTEES AND RIGHTS OF THE OPERATOR AND THE HOTEL WITH REGARDS TO RESERVATIONS, CANCELLATIONS AND NO SHOWS. NO SHOWS. Early departure, a penalty corresponding to 100% of the entire stay is applied as cancellation fees. Cancellations made less than 05 days before arrival and no show, a penalty corresponding to 2 nights stay applies as cancellation fees.
Standard Room

287 rooms

(View room facilities)

2 Queen size beds
Air Conditioning
Bathroom's amenities
Amplifying mirror
Armchairs
Bathroom with bath/shower
Bedroom
Bedside tables
Blackout drapes
Closet
Clothes rack
Coffee tables
Connecting rooms
Dressing table
Dressing table chair
Voltage(current):110 V/60 Hz
Extra bed (on request)
Facilities for disabled guests
Free safety deposit box
Free Wi-Fi
French balcony and rooms without balcony
Full Bathroom
Garden views
Hairdryer
Hot/Cold water(24 hours)
In a quiet area
Luggage rack
Mini-fridge
Minibar (water on arrival)
Music TV channel
Pool views
Private bathroom
Reading chair
Reading lamps
Remote control for TV
Rooms cleaned daily
Satellite TV
Seating area
Sheets, blankets and towels
Special service in your stay
Sunrise views
Sunset views
Table
Telephone
TV-minibar table
Vanity mirror
Wi-Fi Internet connection Free

×

Suite Room

(View room facilities)

2 Queen size beds
A separate living room with TV
Air Conditioning
Bathroom's amenities
Amenities in the bathroom
Amplifying mirror
Armchairs
Bathroom with bath/shower
Beach & pool towels
Beach and pool towels
Bedroom
Bedroom/lounge
Bedside tables
Blackout drapes
Closet
Clothes rack
Coffee tables
Desk/Working area
Digital safety deposit box
Dressing table chair
Duplex bungalow
Voltage(current):110 V/60 Hz
Electric current:110 V/60 Hz
Free safety deposit box
Free Wi-Fi
Full Bathroom
Furnishings in the Terrace
Hairdryer
Hall
Hot/Cold water(24 hours)
In a quiet area
Large terrace
LCD satellite TV/USB port
Living area
Living room
Living room area with sofa and coffee table
Located in Bungalow's area
Lounge sofa
Luggage rack
Magnifying mirror
Manual temperature control
Mini-fridge
Minibar (water on arrival)
Music TV channel
One bedroom
Outdoor chair
Pool views
Private bathroom
Private climate control
Reading chair
Reading lamps
Remote control for TV
Rooms cleaned daily
Safety deposit box
Seating area
Sheets, blankets and towels
Shower
Sitting area
Sitting room
Special service in your stay
Sunrise views
Sunset views
Table
Telephone
Terrace
Tropical gardens views
Vanity mirror
Wi-Fi Internet connection Free

×

ROC PLUS ROM

(View room facilities)

2 Queen size beds
A separate living room with TV
Air Conditioning
Bathroom's amenities
Amenities in the bathroom
Amplifying mirror
Armchairs
Bathroom with bath/shower
Beach/pool towels in room
Bedroom
Bedroom/lounge
Bedside tables
Blackout drapes
Bottle of red wine on arrival
Check-out facilities
Closet
Clothes rack
Desk/Working area
Digital safety deposit box
Dressing table chair
Early check-in
Voltage(current):110 V/60 Hz
Electric current:110 V/60 Hz
Electronic key card
Electronic safety deposit box
Exclusive area and service at the beach
Exclusive beach area
Exclusive Buffet area and service
Exclusive Offer at Buffet
Express check-in
Express check-in facilities
Free Late Check-Out upon request and availability
Free safety deposit box
Free Wi-Fi
French balcony and rooms without balcony
Full Bathroom
Hairdryer
Hall
Hot/Cold water(24 hours)
In a quiet area
Late Check out Free, on request and subject to availability
LCD satellite TV/USB port
Luggage rack
Magnifying mirror
Mini-fridge
Minibar (Restocked daily with water)
Music TV channel
One bedroom
Personalized Express Check in
Preferred restaurant reservations
Private access to the sea
Private bathroom
Private climate control
Reading lamps
Remote control for TV
Rooms cleaned daily
Safety deposit box
Seating area
Sheets, blankets and towels
Shower
Sitting area
Special service in your stay
Sunrise views
Sunset views
Table
Telephone
Tropical gardens views
Use of VIP bracelet (red)
Vanity mirror
Wi-Fi Internet connection Free

×

---

Dining conditions

A variety of atmospheres and culinary options.
The menus and times of the restaurants and bars may be subject to change depending on the season and hotel occupancy.
Non-smoking areas.
Reservations and dress code (formal) for dinner in the specialist restaurants.
3 Meals daily plus snacks.
Wines at lunch and dinner.
Unlimited alcoholic and non-alcoholic beverages.
Diet and vegetarian dishes (on request).
Live entertainment at some restaurants.

Services and Facilities

($) Services with additional charge